No matter what business you're in, communicating clearly and promptly with your customers is a must! At Professional Answering Service, LLC, we provide a range of solutions designed to meet all of your company's communication needs. We started out as an answering service in 1950, and today we have branched out to supply a wide range of services to manage your customer interactions in the digital age. We're based in Cleveland, but our virtual receptionist, live chat, and other solutions are available for clients throughout the nation. Call today to get started with our business answering service and other effective communication solutions.
Outstanding Customer Service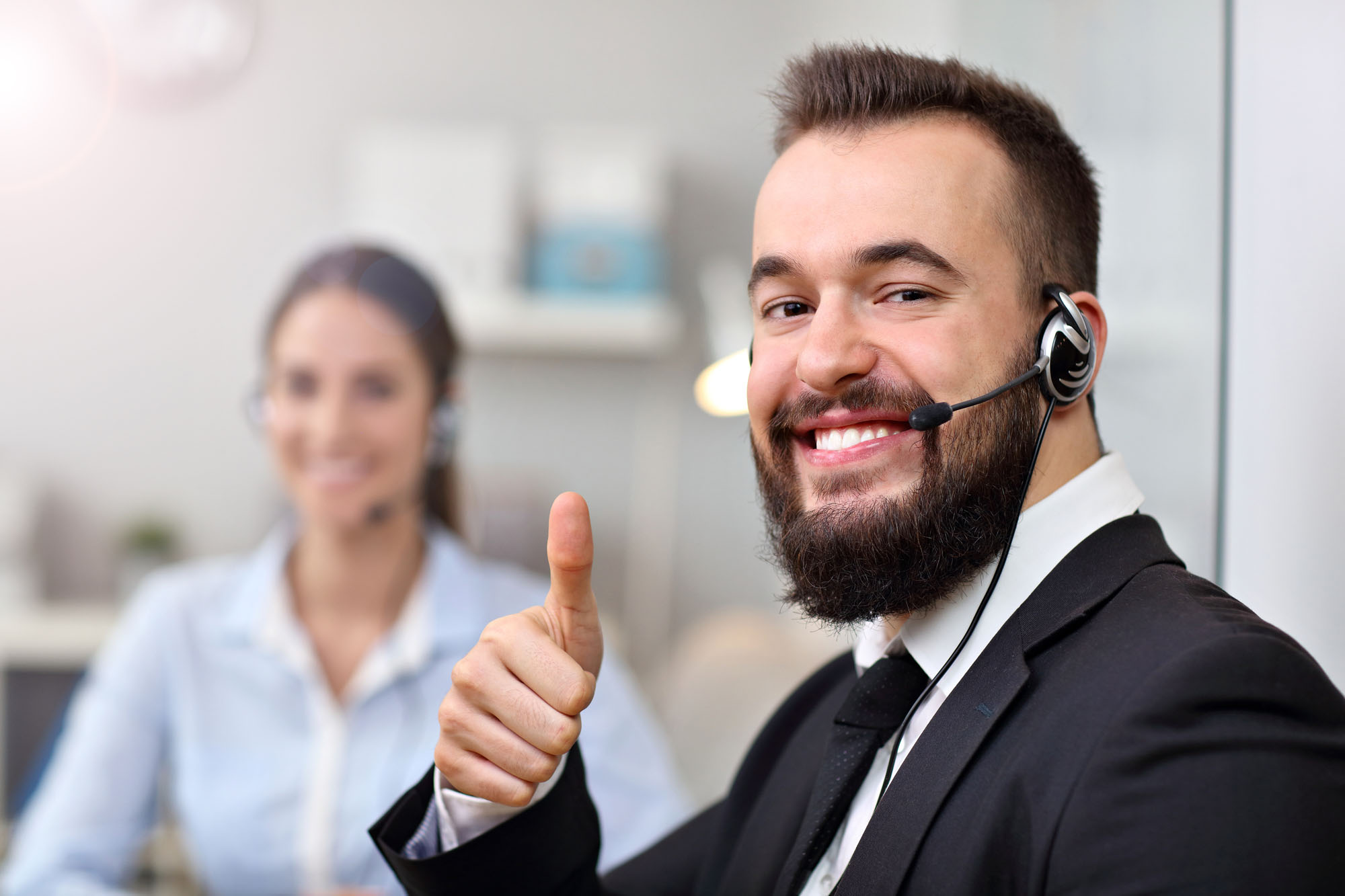 Customer service starts at "hello." At Professional Answering Service, LLC, we believe that your customers deserve the very best in customer service, and we are committed to answering your phone and providing other communication services that represent your organization in the best possible way.
We provide 24-hour answering service 365 days of the year, and we supply customized business answering service designed around your company's goals and budget. We provide both telephone answering service and digital communication management such as e-mail and web form responses for your convenience. We are delighted to be the voice of your company, and our trusted professionals have proudly partnered with companies across the United States for more than 67 years.
Effective Answering Systems
Callers are often frustrated when they reach an answering service and are unable to obtain any additional information. Professional Answering Service, LLC solves this common problem. We utilize customized and detailed screen layouts that instantly provide our team members with the information they need to serve your customers. Our systems are personalized to your precise specifications and supply particulars such as office hours, emergency contact numbers, on-call staff members (if relevant), and other details. This means we know what to ask callers for, answers to frequently asked questions, and more. In short, your callers get the same kind of experience as if you or a staff member answered the phone, and you get the convenience of an outsourced 24-hour call center.
Live Virtual Receptionist
When your customers call you, they're trying to talk to a real person—otherwise they would have sent an e-mail or utilized other digital communication. That's why we provide live answering service, not a recording or a robo-assistant. We give your customers accurate information and friendly customer service, all in real time from a real person.
For more than 67 years, Professional Answering Service, LLC has been committed to ensuring your phone is answered exactly the way you would answer it yourself. Every time your customers call, 24/7/365, our live answering service will pick up and provide them with the customer service experience they deserve!
Flexible Call Forwarding
Our systems offer flexible call forwarding options so you can stay connected. Wherever, whenever, we utilize technology that can forward your calls to your business phone, cell phone, home phone, pager, or other device. Professional Answering Service, LLC is committed to helping ensure you never miss an important message again!
"Find Me" Reception Services
This option provides maximum versatility for handling incoming calls. When they call, your customer is greeted with your pre-recorded message and then advised to wait to be connected. Our system then tries several different numbers to connect you. For cell phones, you can even set up the system to announce the caller and give you options to connect, revert to live receptionist, etc. This feature means you can connect with customers calling on your work line even if you're in the field only accessible via cell phone, it means you can forward the incoming call to several potential answerers to maximize the connection rate, and it means that a virtual receptionist is always standing by to take a message if no one can pickup at the moment.
Virtual Office Services
From the first ring of the phone through when you receive your messages, our communication and answering services revolve around your needs. You decide when and how we answer your calls. You decide what information we provide to callers. You decide when and how you want your messages delivered. When it comes to virtual office services from Professional Answering Service, LLC, you're the boss.
If you're ready to learn more about how we can help with your organization's customer service needs, please feel free to call the Professional Answering Service, LLC team. We are ready to provide you with customized solutions for message taking service and so much more!